Growing up, I was a lot more creative and spent more time and energy doing things myself rather than buying products from the store. It definitely saved money, but it was also a lot more fun making things myself. Some things I did at home (which I don't always recommend doing) included cutting my own hair, threading my own eyebrows, waxing my legs, and making my own face masks.
I used to buy Sally Hansen wax, but at $5 a bottle, it wasn't the cheapest thing for a thirteen year old girl without a job. I preferred waxing over shaving since the results last a lot longer and supposedly your hair grows back a lot finer. Given that, I wanted to share my "recipe" for homemade wax. Mind you when I was 13, it wasn't as easy to Google "Homemade wax" as it is now. This was my version of trial and error. Hopefully it works for you too...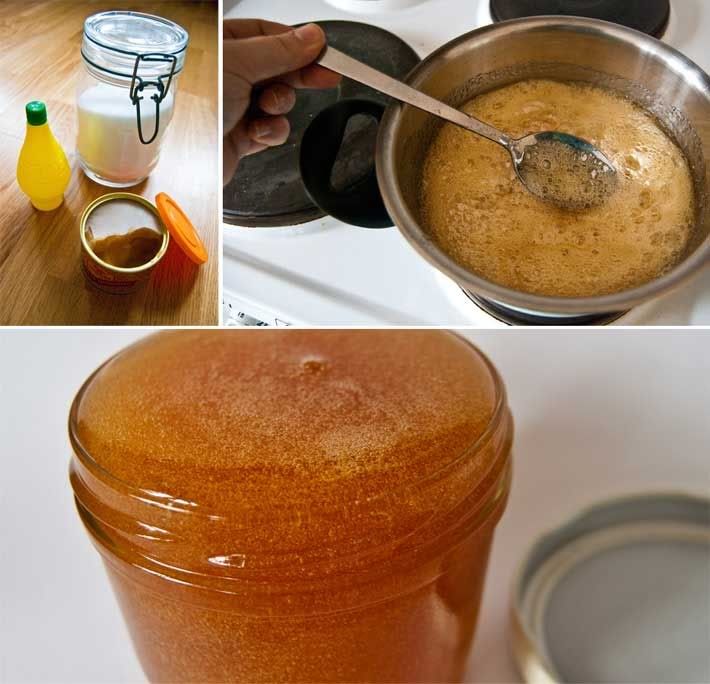 Homemade Wax
1 cup sugar
2 Tbsp Water
2 Tbsp Lemon Juice, or half of a lemon squeezed
Method
:
In a medium sauce pan, heat sugar with water and lemon juice, over medium heat. Continue to stir sugar with a wooden spoon as it will begin to carmelize. The sugar will start to bubble and as time passes, it will become golden. Your wax should be ready. Remove from heat and allow it cool a little. Test stickiness by dabbing it between your fingers. There shouldn't be any granules of sugar left either.
Allow the wax to cool to warm so you don't burn yourself. Using a wooden spoon or popsicle stick, spread wax in a thin layer on desired area. Using cut up old tshirts or cloths from the beauty store, immediately cover that area with a cloth strip and rub down firmly. Quickly tear the cloth strip away from the area in the opposite direction of hair growth. Repeat process with other parts.
You can store extra wax in a container in the refrigerator.
As always, be safe and be careful not to hurt yourself :)